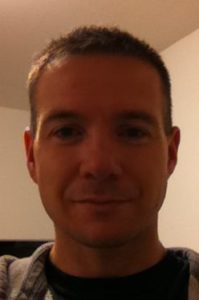 My name is Mike Walker. I've suffered from psoriasis for over 20 years and have tried just about every so-called remedy out there. Some have worked and some haven't. Don't be discouraged if you try something and it doesn't work for you! The key is to keep looking until you find that perfect blend of things that can give you your life back!
I put together this blog to help others that are suffering from psoriasis. My goal is to share my experience with various psoriasis remedies and put all of the most effective home remedies and over the counter treatments in one place.
If you're looking for the best psoriasis treatments available, be sure to read through our articles. I try to provide a full range of possible solutions since no one thing works for everyone. What works for me may not work for you, and I understand that! With that in mind, I try to share all the most popular remedies that I find.
It's a great time for psoriasis sufferers. There are breakthroughs in medicine made on a weekly basis. I try to cover these in the news section since sometimes they're buried pretty deep in medical journal sites and publications. Check the new section regularly for the latest in psoriasis news.
If you need to contact me for any reason, feel free to e-mail me at [email protected]