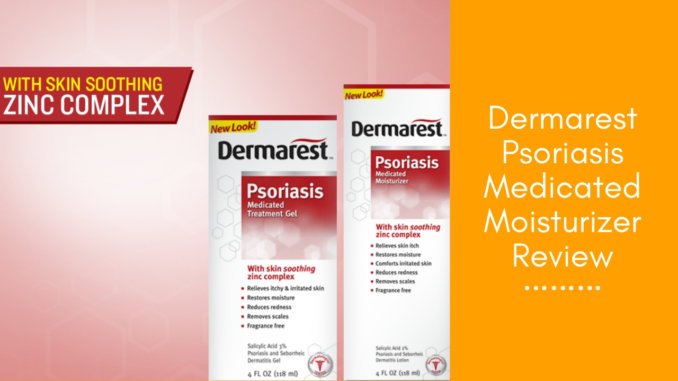 Dermarest Psoriasis Medicated Moisturizer Review
Psoriasis is a skin disorder that causes excess layers of skin to grow on different parts of the body. This is due to overactive skin cells that reproduce up to 10 times faster than average. This results in red flaky patches of skin with silvery white scales.
Some people get psoriasis on one part of their body, such as the legs or elbows. Others deal with it all over their body, including their face and scalp.
Dermatologists can recommend expensive ointments and medications, but some people living with psoriasis can't afford these options. This guide will look at an over-the-counter solution that is available in local drugstores, as well as online.
Dermarest Psoriasis Medicated Moisturizer comes from a company that deals exclusively with psoriasis. Here is a run-down of their product and some customer experiences.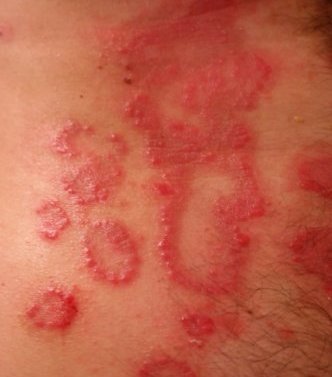 Seeking Relief as a Psoriasis Sufferer
It's not unheard of for people with psoriasis to spend hundreds of dollars on different ointments and medications to find some relief for their skin condition. Since no two bodies are exactly the same, there isn't a one-size-fits-all solution for psoriasis sufferers.
While this is understandable, it's a huge pain for those seeking any kind of relief from the itching, swelling, and discomfort. psoriasis brings with it red patchy spots on the skin that are often covered with white or silvery scales. This is due to an excess of skin since the skin cells produce much more rapidly than normal.
Psoriasis can show up on the limbs, the palms of the hands, soles of the feet, the elbows, knees, or scalp. Really, it can show up anywhere, and several factors can cause it to get worse.
People with psoriasis need something that is easy to access and can be applied quickly. They don't want to wait for relief, nor should they have to. They need a remedy that will address their itchiness, as well as the inflammation and pain associated with a skin flare-up.
Ideally, their medicated cream should contain a healing agent, such as aloe, to help repair the skin and give it a healthy glow. A decent mix of vitamins and minerals can help to ensure that the scaly patches get the treatment they deserve while the layers underneath aren't left unattended. It's a multi-tiered approach, one that hopefully won't cost them an arm and a leg.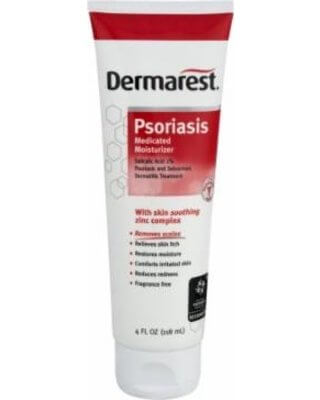 Dermarest Psoriasis Medicated Moisturizer
This may take them to the . The Dermarest brand is dedicated to giving hope to those with psoriasis. They test their formulas to find the ideal combination that will provide targeted relief while still being gentle enough for sensitive skin.
The cream is safe for facial use and for children over two years of age. The brand also uses a unique variety of ingredients, including natural extracts that all work together to provide relief.
The formula contains 2% Salicylic Acid, which helps to loosen infected, scaly flakes of skin to reveal a healthy layer underneath. Most psoriasis creams contain 3% Salicylic Acid, but perhaps Dermarest wanted to go with 2% to make it safe for children and those with sensitive skin.
The cream also uses mineral oil, as well as flower and algae extract to bring a wide range of minerals and nutrients to the skin. Algae contains antioxidants and peptides that contribute to skin health and vitality. Mineral oil is great for psoriasis on the scalp. It's also an emollient that protects skin from environmental damage while locking in moisture, so it's good for dry skin.
A unique ingredient in the Dermarest Psoriasis Medicated Moisturizer is zinc PCA complex, a combination of panthenol, white tea extract, and zinc. Panthenol is a provitamin (it turns into a vitamin when absorbed by the body) of Vitamin B5, making it an excellent moisturizer. It also works well in healing wounds, which is useful for those experiencing psoriasis flare-ups.
Many customers report that this product works just as well or better than the ointments they've received from dermatologists, so this could lead to huge savings for psoriasis sufferers.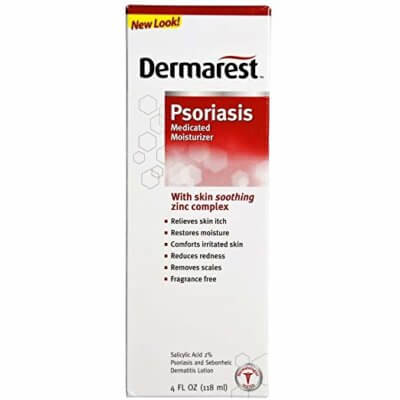 Precautions and Warnings
As with any new medicated cream, it's best to test it out on a small area of the body. Users should be aware that Salicylic Acid is a topical agent, so if ingested, seek a doctor or Poison Control Center.
The 2% concentration of Salicylic Acid in the cream is approved and does not exceed over-the-counter limits, according to the National Institutes of Health. Use extra caution when applying the moisturizer to the face. Even though it's safe for facial use, it should be kept away from the eyes and mouth.
Overall, it seems that this could be a great option for those with psoriasis. It comes from a brand that is dedicated exclusively to this skin disorder, and its combination of extracts, minerals, and vitamins is unique.