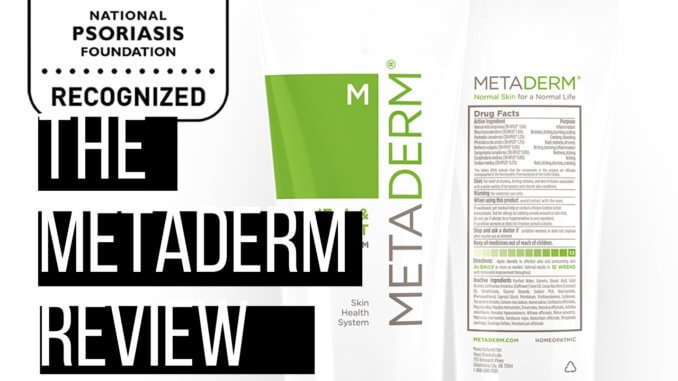 MetaDerm Psoriasis Cream
Some skin care companies try to appeal to a wide audience, while others have a more focused approach. MetaDerm is a company dedicated to clients who suffer from frequent flare-ups, whether due to Psoriasis or another skin disorder.
MetaDerm is actually a subscription service that offers a unique customer experience through a comprehensive website to help clients find the right treatment for their skin.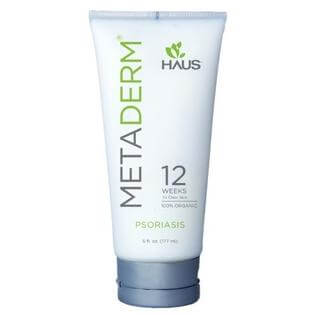 Clinical Trials & Botanical Blends
MetaDerm prides itself on its commitment to clinical trials and studies as a means of finding the best possible treatment for Psoriasis. They also use ingredients that are non-toxic and free of fragrances, parabens, and steroids.
Their botanical extract blend is a key component to their various products and has gone through clinical testing so that the company can offer their items over-the-counter.
One of the ingredients in the botanical blend is avena sativa, or more simply, oats. Avena sativa has been used for centuries as a natural skin aid for its ability to soothe irritation and reduce redness.
Its antioxidants are great for repairing skin cell damage as well as fighting signs of aging.
Another botanical ingredient in the MetaDerm formula is hamamelis virginiana, also known as witch hazel. This medicinal plant has a long history of promoting skin and scalp health, two areas that widely affect the Psoriasis population.
Witch hazel relieves inflammation and irritation and can also ease flare-ups and sensitive skin. When used on the scalp, it can reduce pain and discomfort as well as lessen itchiness.
All of these benefits provide wonderful relief for people struggling with Psoriasis on various parts of the body.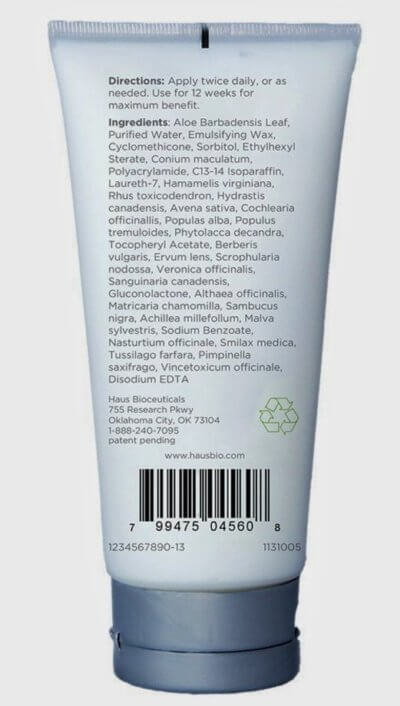 MetaDerm Hyper-Moisturizing Daily Cream
The MetaDerm Hyper-Moisturizing Daily Cream was made for dry and sensitive skin, so it seems like a good fit for those with Psoriasis.
It works to restore the skin's surface by getting rid of excess skin cells that cause dry, flaky patches. Then, it seeps into the epidermis to soothe the cells and provide nourishment and moisture. This eases redness and inflammation, paving the way for healthier skin to come through.
To help with the redness, the formula contains several botanical ingredients, such as Rhus Toxicodendron, Phytolacca Decandra, and Sanguinaria Canadensis. These plant-based extracts have medicinal properties that help them naturally ease redness without harsh chemicals or steroids.
The botanical ingredients in this formula are organic and are safe to use on the face and body.
This moisturizing cream has eight active ingredients, which sounds like a lot for a skincare product. Interestingly, Salicylic Acid isn't one of the eight components, nor is it an inactive ingredient. Besides the three plant-based extracts mentioned above, the cream includes Hamamelis virginiana, Hydrastis Canadensis, Berberis vulgaris, Scrophularia nodosa, and Smilax medica.
Hydrastis Canadensis is also known as goldenseal and contains a number of alkaloids. It's been used in traditional homeopathic medicine, although it can be toxic in high doses.
Berberis vulgaris was traditionally used to treat burns, while Scrophularia nodosa (or Figwort) is used by some as a natural anti-inflammatory aid.
Smilax Medica (Sarsaparilla) is a natural relaxant and purifier that has been used to treat Psoriasis and other skin conditions.
It seems that some of the botanicals that the MetaDerm formula relies on may make some consumers uneasy. While the company states that they underwent clinical trials and testing, there are some components on their ingredients list that are still questionable for alternative medicine.
Customer Reactions
The majority of people who have tried this MetaDerm product for Psoriasis have reported that the results were positive and highly noticeable. Individuals who were going to resort to steroid shots found relief with this formula, too.
Oddly enough, it doesn't appear that this particular item is available on sites like Amazon and eBay. Whether this is because MetaDerm wants to make sales only through its website or they've discontinued the product altogether, is unclear.
Even so, the customer reviews for this product are impressive, and many people state that they've seen great improvements with their redness, itchiness, and flare-ups.
While Western medicine may be more skeptical of homeopathic and herbal remedies, is designed repair damaged skin cells. As with any medication or ointment, consumers should speak to their doctors before committing to a new medicated formula.